Are you interested in learning another modality or changing your career path?
Bowen therapy is a gentle, holistic form of bodywork where everybody benefits. From pregnant women and newborns to the elderly – and everybody in between. You will get to know a wide range of clients with acute and chronic presentations. Bowen is a complementary therapy that supports a person on all levels: physically, mentally and emotionally. Learning this modality will not only teach you the physical application, but will give you insights into the intricate connections between body and mind, and the way a body integrates the treatment. You'll learn Anatomy & Physiology in practice as well as in online learning modules. This will give you the necessary knowledge and skills to understand Bowen and the human body.
What's involved in the training and what is the commitment?
You'll learn the foundation of Bowtech®, the original Bowen therapy, in 6 modules over a period of six months. The modules are scheduled on a Saturday/Sunday, which enables you to continue your work routine without interruption. You'll be required to make a commitment to all six modules, as they are building on one another – so blocking out the time is important. Students work on each other, as this is body work and therefore important to be able to approach an individual with confidence and respect. You will learn to address a client professionally, how to apply the Bowen moves, and practice the procedures as taught. Training manuals are supplied with the course content.
Who is suitable as a Bowtech® Bowen practitioner?
If you are currently practicing other healing modalities, Bowen therapy is a wonderful addition to your skills. As it's gentle in its application, it can be practiced for many years past retirement age without repetitive strain injuries.
If you are thinking about changing your career path, a Bowen therapy practice can be a great start to holistic therapies. You may offer it part time to begin with until you have established a larger client base. An additional bonus is the fact that Bowtech® is a registered association with the Bowen Academy of Australia, and qualified practitioners receive certification that is recognised in all countries where Bowtech® is present. Continuous Education modules are in place to ensure members are staying up to date with their skills.
Where do I find out more?
The next course starts here at Mother-Well Holistic Health in March 2020.
Course dates are:
Mod 1 March 14+15
Mod 2 April 18+19
Mod 3 May 16+17
Mod 4 June 13+14
Mod 5 July 17+18
Mod 6 August 15+16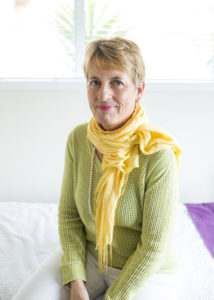 For registration, contact Inga von Benzon, registered Bowtech® instructor
M: 021 540 544
E:  inga@holisticwellbeing.kiwi.nz or go to www.holistichealthclinic.co.nz for more information